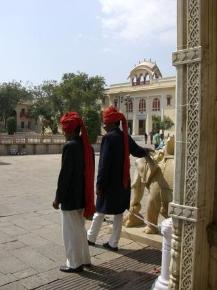 Unlike what
Michael Ende
came up with the idea of "time bank" in his best seller children's book "
Momo
", we can't save our time to saving account in time bank. Such a bank doesn't exist or at least it is invisible to my eyes.
Bank doesn't physically exist, yet it may exist in humans' mind depending on which society you live and what the society requires you to be; for example in Tokyo or any other "advanced and developed countries".
So here I am from a land of rising sun or to be precise, from a land of time bank existing in people's mind. A person from such place is so used to using time in the most efficient way. The issue is when such a person is put in a place where time concept differs.
Round 1: Japanese girl vs Air India from Tokyo to Delhi
So it was another usual day for Air India. Due to some electric issue, flight from Tokyo to Delhi took off late. Quiet and nice passengers didn't complain a word and sat calmly in the plane sitting at the gate in Narita as long as 5hours. Well, not every passenger but almost everyone except a Japanese girl and a Swedish papa. They fought with flight attendants, JAL ground crews and even captain. They were vigorous and courageous. Unfortunately, a Japanese girl (who was too tough that crews believed she was a tour guide) and a Swedish who was a father of 2 children didn't know such fight never solved any issue. Air India won.
The Japanese girl didn't know this was merely a start of deficit in her "time bank" account and break of "time saving" philosophy.

Round 2: Japanese girl vs Train from Agra to Varanasi
So the train came to Agra station and started to Varanasi at 11am in such a pleasant manner. A Japanese girl was first awkward with how friendly the local passengers could be but eventually enjoyed just being there. She enjoyed a chat with passengers, sharing her English newspaper and snacks until she found out the train was in delay for 5hours. The expected arrival time to Varanasi was 20pm but when the train finally arrived, it was 2am. A girl was beaten again.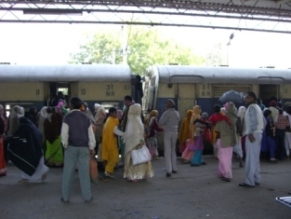 The challenges continued so and so for a girl and she noticed something has changed in herself. After numerous fights and losses, she decided to cancel her "time account" in her mind noticing that was so useless.
Round3: Japnaese girl vs Night train from Varanasi to Delhi
Amazingly, the train arrived to Delhi "on-time" (Definition:"on-time" stands for 30mins to 1 hour30mins delay in India). The girl didn't care because she didn't have any "time account" anymore.
Round 4: Japanese girl vs Air India from Delhi to Tokyo
Again, amazingly the flight was "on-time" (For definition, please see above). The girl shed tears for such a surprising news. Who could believe Air India could ever fly "on-time".
So after a week of journey in Northern India, I have no more "time saving". Not only the deposits but the account itself was cancelled. It's impressive how human could get upset or happy with same thing depending on which society you are. It's interesting how you can upgrade or downgrade your time conciousness in each environment.
Just like "Momo", maybe I was too busy saving "time" in "time bank". It's great but sometime it could just be quite wonderful not to have such a concept.