"The texture of the book or magazine is important. You can 'view' the book online and eventually, we may live in the world without any paper press but to 'touch' and 'feel' the texture of the publication is something special", said my friend a few years ago. I agree with his statement even though I admit I'm a big shopper at Amazon and in a long term future, all the paper books may be substituted with online books (yes that's more efficient and in fact earth friendly).
When I have a chance to take a promenade from Ebisu to Daikanyama, I stop by at
hacknet Daikanyama
, a book store specialized in designs and arts related books. I enjoy skimming through book to book to find some new inspirations. The inspiration makes the next inspiration arise and my curiosity gets deeper as it goes through this process, which I say "book chain" just like "food chain" in a way. This could be possible in the interplay of book shop online and offline.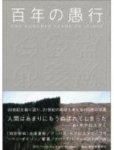 The first book (found at the book shop in street): 百年の愚行 One hundred years of idiocy
The title was so catchy and caught my eyes when I walked in to the book shop. The Japanese title is indeed very sharp, too. The book was quite powerful unvailing the idiocies humans have done for the last hundred years, such as war, poverty in terms of "man-made disaster" and environmental destrucion. There aren't so many words and the picutres as a whole play a critical rule to state their message.
I looked at the babies who were born with body shapes affected by the incidense of Chernobyl, the street children sleeping in the street corner of Phnom Penh and the trees cut which are piled up hight to the sky (yes, the piles are so high but the trees are laid down and they can never grow higher as they could). → The
feeling created: sadness and shame to ignorant & powerless myself. I felt desperate and regretted I was just an obsorver for such issue afterall.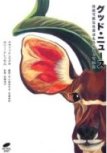 The second book (found online): Good News for a Change: How Everyday People Are Helping the Planet グッドニュース 持続可能な社会はもう始まっている
Thanks to reading the first book, One Hundred Years of Idiocy, I came home and searched for the books related to this topic. Then here was the book which could give a slight light to me, who was torn down by the shocking images I saw in the first book.
→The feeling created: a slight hope and positiveness to affirm what we could improve in future.
So it goes on and on. Thanks to the modern technology, wonderful book store in the street and the friendship circle, the book chain only evolves and never stops. Enjoying the book chain defenitely changes my mentality and affects what I can and want to do from tomorrow!