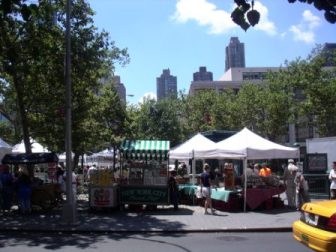 Each city has a charm of its own, a noise of its own and a smell of its own. Normally, the beauty, the serenity, the aroma and all the positive factors make the city so attractive while humans are wimsy when it comes to what makes the remembrance of a place special; our five sense remembers not only plesant side of the city but even the negative sides.
One fairly early morning at work, I had a call from my colleague in NY. We attended the same analyst program two years ago and how joyful it was to study and reserach during the weekdays and go out the city during the weekends!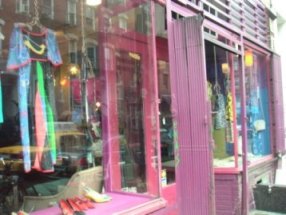 Oh I miss that slightly pollluted air(sorry people but I really felt so), the crowds, the humid and burning hot subway, the rectangular blue sky I saw when I was laying down on the grass of the Central Park and of course, the Vintage shops in Lower East Side!
A few days back now, I got a birthday present to my friend, a typical New Yorker now living in Tokyo as long as fifteen years or more. He loves Japan and he can speak frankly and harshly about his native land. Well, that is what New Yorker does. Still, he was quite amazed when we run to the
"We Are Happy To Serve You" cup
on the other day. It is a ceramic version of a paper cup, a typical cup in every coffee shop on the street corner of NYC.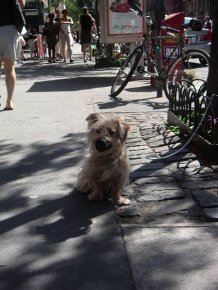 During the stay in NYC, I really didn't feel I fitted to the city. I didn't feel much joy going to the edgy bars and diners. I missed Tokyo where the tradition and the modernity crossed. That was the image I got and I didn't want to work in NYC forever. And now, I miss it. How egoistic is that? The nostalgia always is a mix of ambiguous feelings, bitter and sweet memories, homey and lonely feelings, and amazing and depresessing experiences.
Maybe more negative the image or memory is, stronger you get obsessed with the place after all!