I feel that I am saying the same thing whenever I travel somewhere new but let me say aloud. I AM IN LOVE WITH BUENOS AIRES.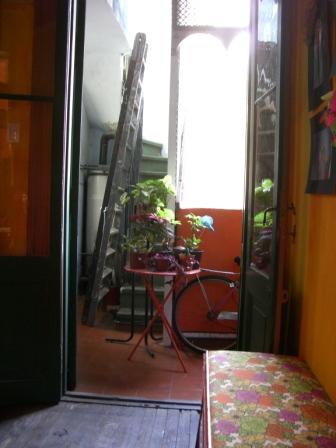 I have arrived to Buenos Aires last Saturday and I have to say that this is one of the cities I enjoy visiting very much at the same time I would love to live if I have a chance. Or, let me make that chance. The city has an amazingly beautiful architectures everywhere but more than that, I appreciate the atmosphere of this city. So selene, calm and yet so energetic. The mixture of the Italian culture as many of the people are from the region, then certainly the Latin American culture and the Spanish speaking culture create the harmony in such vivid colors. What I am in love about the city is probably the being of people. The people with the warm hearts with the esprits and the charms. Why in such a big city, people are not snob at all and rather warm and shy with the combination of passion?
For those who:
- Has the relaxing atmosphere
- Wants to live in peace and love
- Loves interacting with happy, open-minded and selene individuals
- Yet wants to enjoy the modern city life
- At the same time wants to be energetic
- Wants to live artistically
- Wants to learn Spanish badly
- Yet wants to advocate something
- Wants to do something new and chic
- Yet admires the history and old cultures
- Loves the Italian influenced, Spanish speaking Latin America
will enjoy living here so much.
The beauty of the city will be shown even through the photos taken so far. As soon as I find an internet cafe where I can download the photos, I am going to post them.